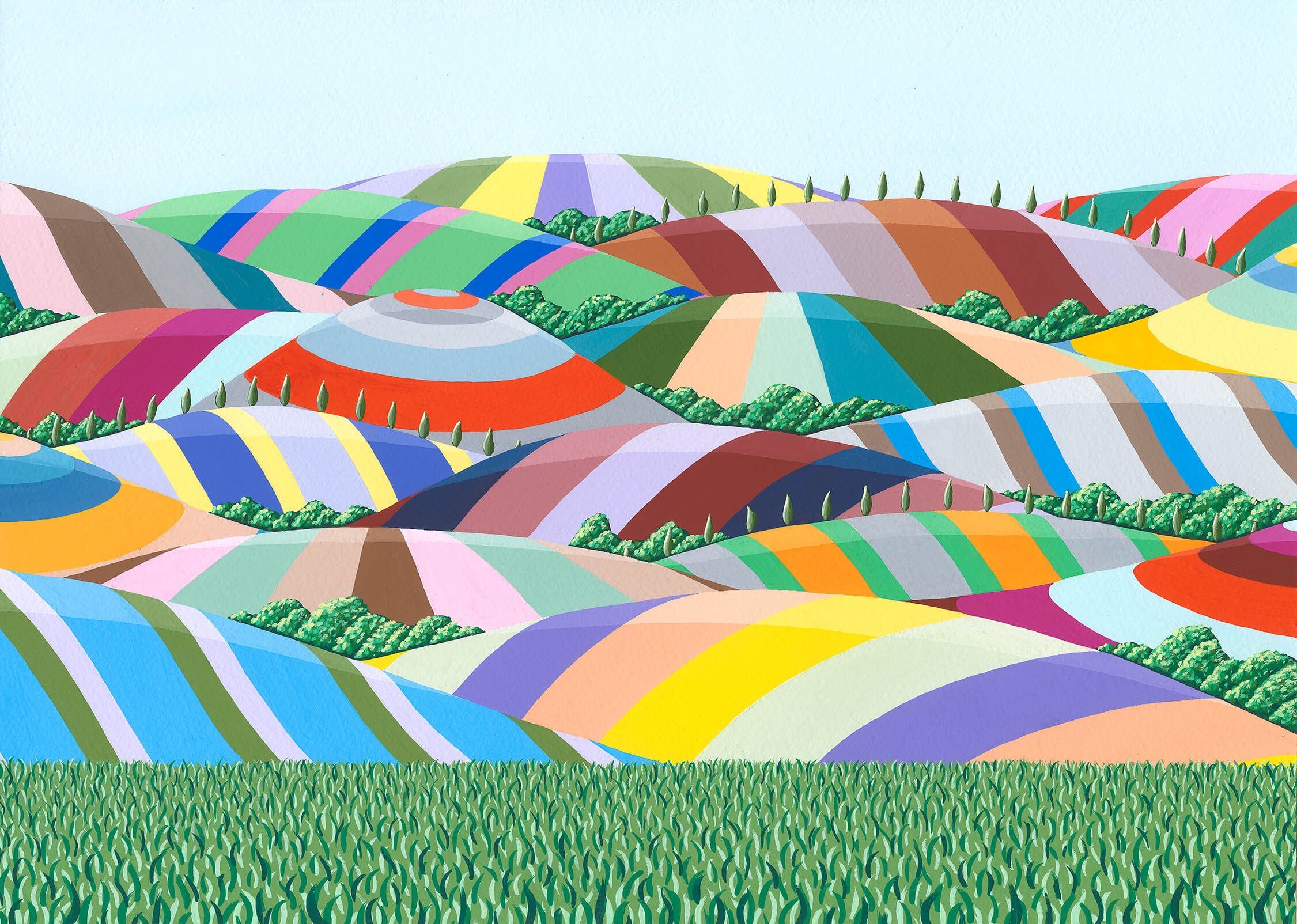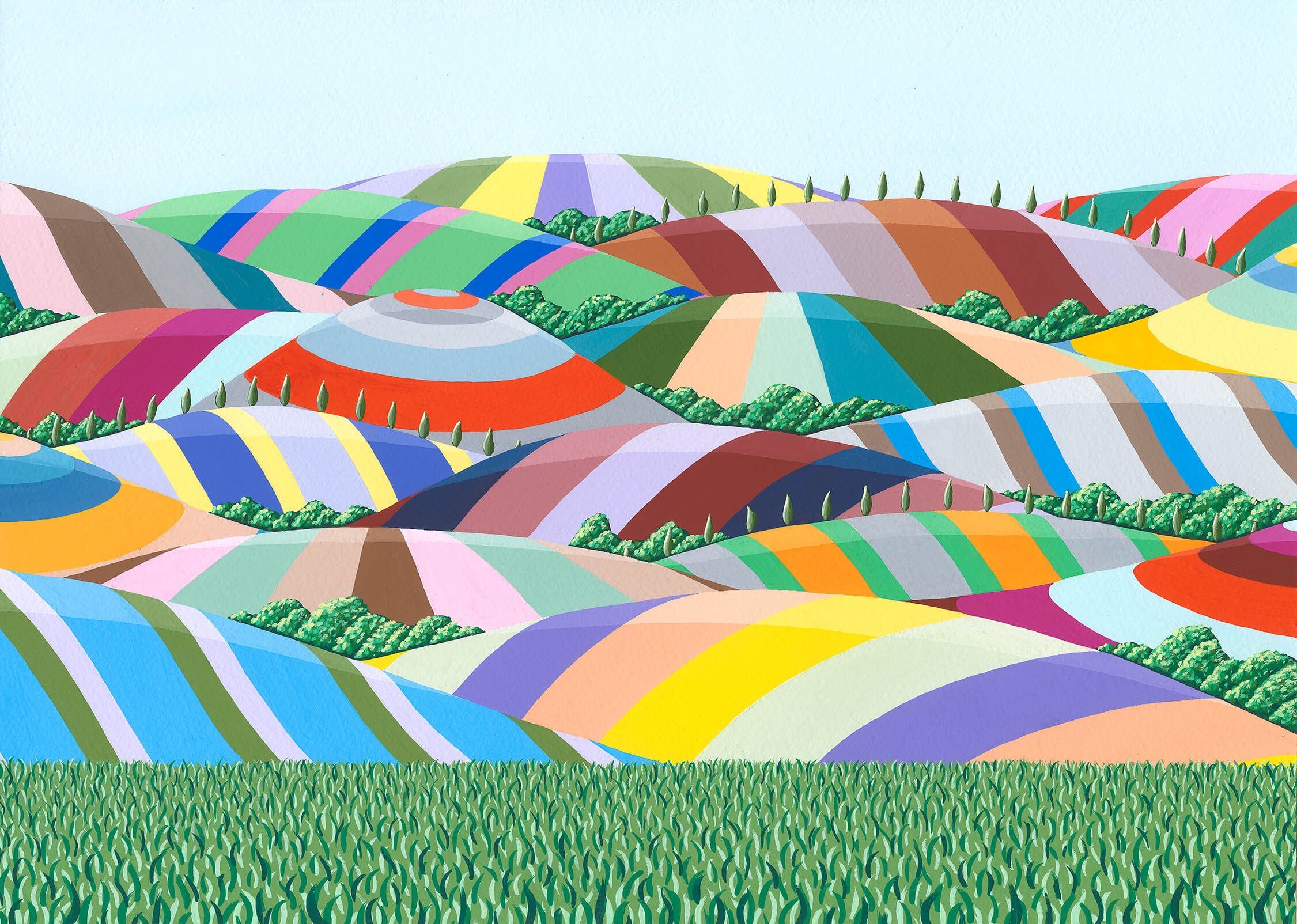 Original - 'Arcipluvia XVIII', 2022 (Unframed)
by Daisy Carrick-Smith
Details for Framing:
If you are London-based and you would like me to frame this work on your behalf, please get in contact for a quote. At present, this painting is unframed, and will be delivered in a portfolio folder with my framing recommendations and a Certificate of Authenticity. In order to ensure the safety of the artwork, I recommend using a framer who can provide museum/conservation standard framing. Furthermore, the artwork should be behind UV protective glass/acrylic and only conservation/acid-free materials should be used. If you have any questions, or you would like to discuss framing ideas, email: hello@arcipluvia.co.uk.
Artwork Details:
A painting from my ongoing 'Arcipluvia' series, this piece is comprised of four main colours to create a bold and optic effect. Though we recognise the rolling hills and trees from rural scenes, Arcipluvia is an imagined world in which colour dominates the scene and draws in the viewer. Born out of lockdown, these landscapes provide an emotive, joyous escape from the everyday.
Arcipluvia is a name derived from the archaic word 'arcipluvian', which translates to an 'arc of rain', more commonly known as a rainbow. This series sparked the concept of Arcipluvia as a shop to sell an array of colourful pieces by myself, and in time, other selected artists.