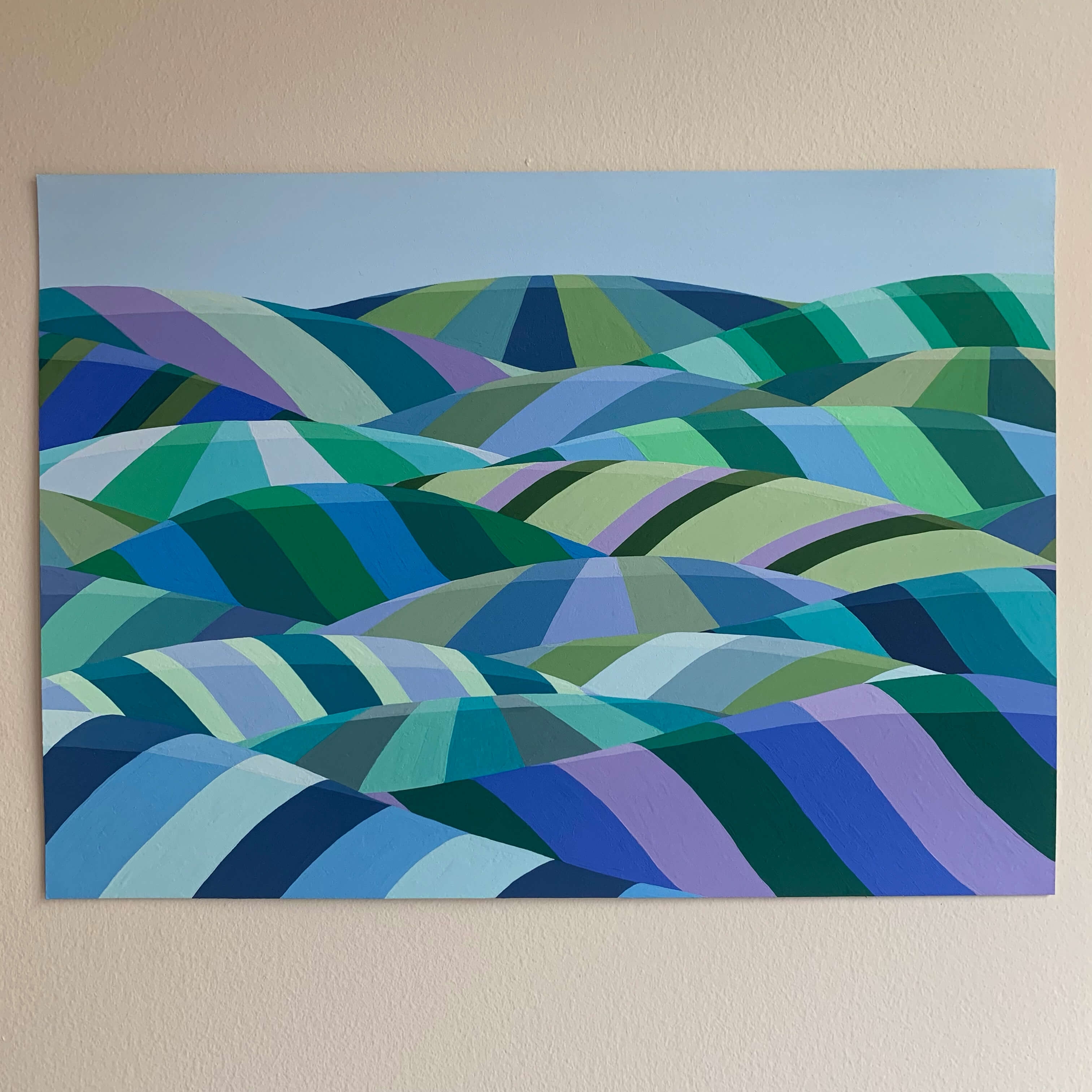 Click to expand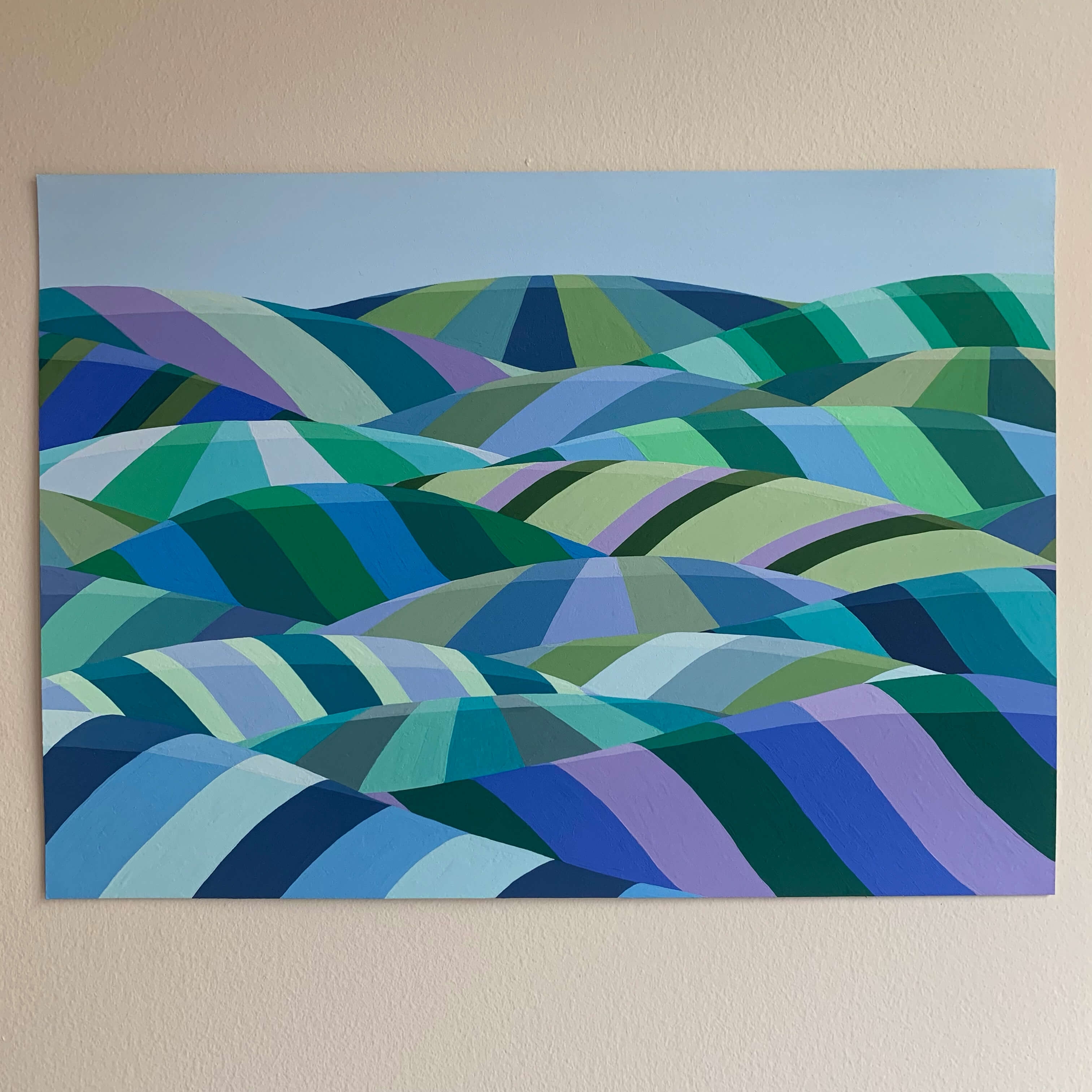 Original - 'Aquipluvia I', 2022 (Unframed)
by Daisy Carrick-Smith
Artwork Details:
The water-themed sister series to my Arcipluvia scenes, are my Aquipluvia artworks. These paintings, somewhat ambiguously, depict rolling waves, while staying very much in the style of the Arcipluvia series. Though there is a sense of calm, through the use of cooler tones where these works could be close-up ripples in the water, there is simultaneously an air of danger or aggression which we might associate with larger, more engulfing, waves.
Arcipluvia is a name derived from the archaic word 'arcipluvian', which translates to an 'arc of rain', more commonly known as a rainbow. From this, 'Aquipluvia', my seascape series was also born.
This artwork is unframed, and I suggest should be framed to conservation standard.
These would look fantastic on a larger scale, so please get in contact if you are interested in commissioning a larger piece for your home, project or collection.