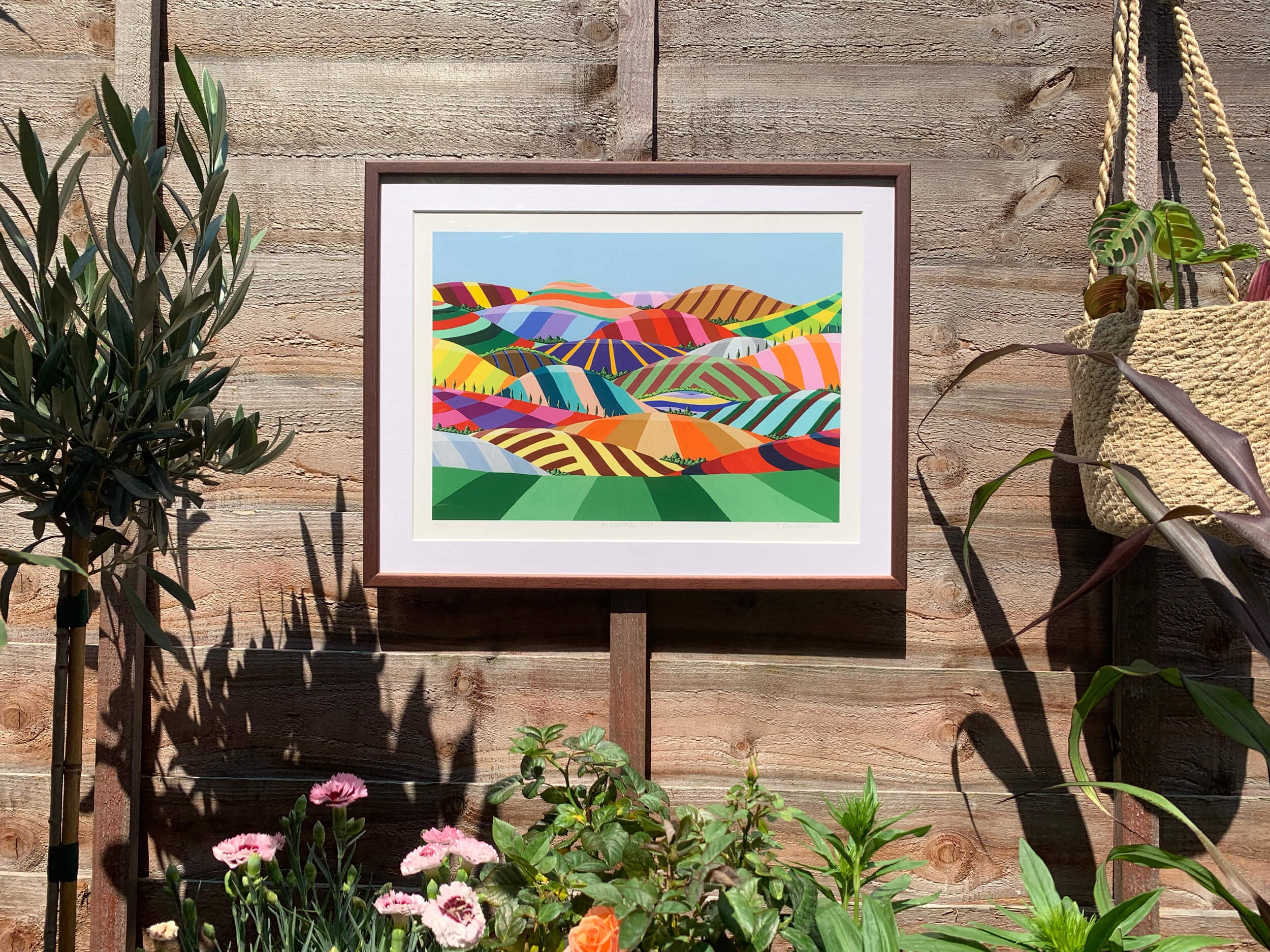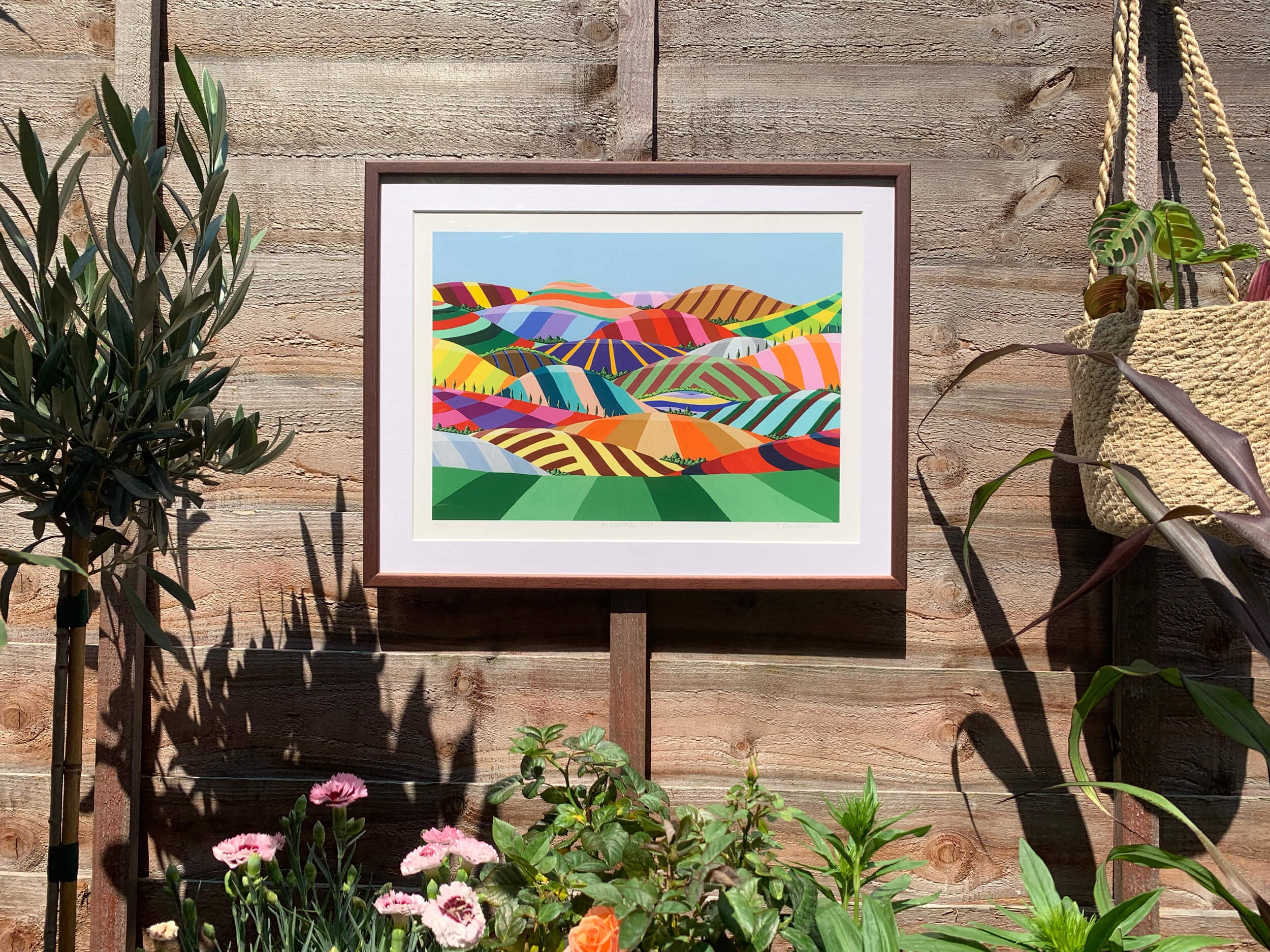 Limited Edition Print - 'Arcipluvia IV', 2021
by Daisy Carrick-Smith
Artwork Details:
A limited-edition giclée print featuring one of the early works from the ongoing 'Arcipluvia' series. Though we recognise the rolling hills and trees from rural scenes – with landscapes also being one of the most captured subjects throughout art history – Arcipluvia is an imagined world in which colour dominates the scene and draws in the viewer. Born out of lockdown, these landscapes provide an emotive, joyous escape from the everyday.
Arcipluvia is a name derived from the archaic word 'arcipluvian', which translates to an 'arc of rain', more commonly known as a rainbow. This series sparked the concept of Arcipluvia as a shop to sell an array of colourful pieces by myself, and in time, other selected artists.
Framing Details:
These dark-stain wood frames and bright, white mounts complement the artworks beautifully. Frames measure 36.5 x 46.5 x 1.5cm. Please note, that although measures have been taken to ensure the safety of the works behind the frames, these likely do not meet conservation or archival framing standards. If this is something you are keen to achieve, then the best course of action would be to order the print unframed and contact an approved and trusted framer which upholds key conservation framing practices.