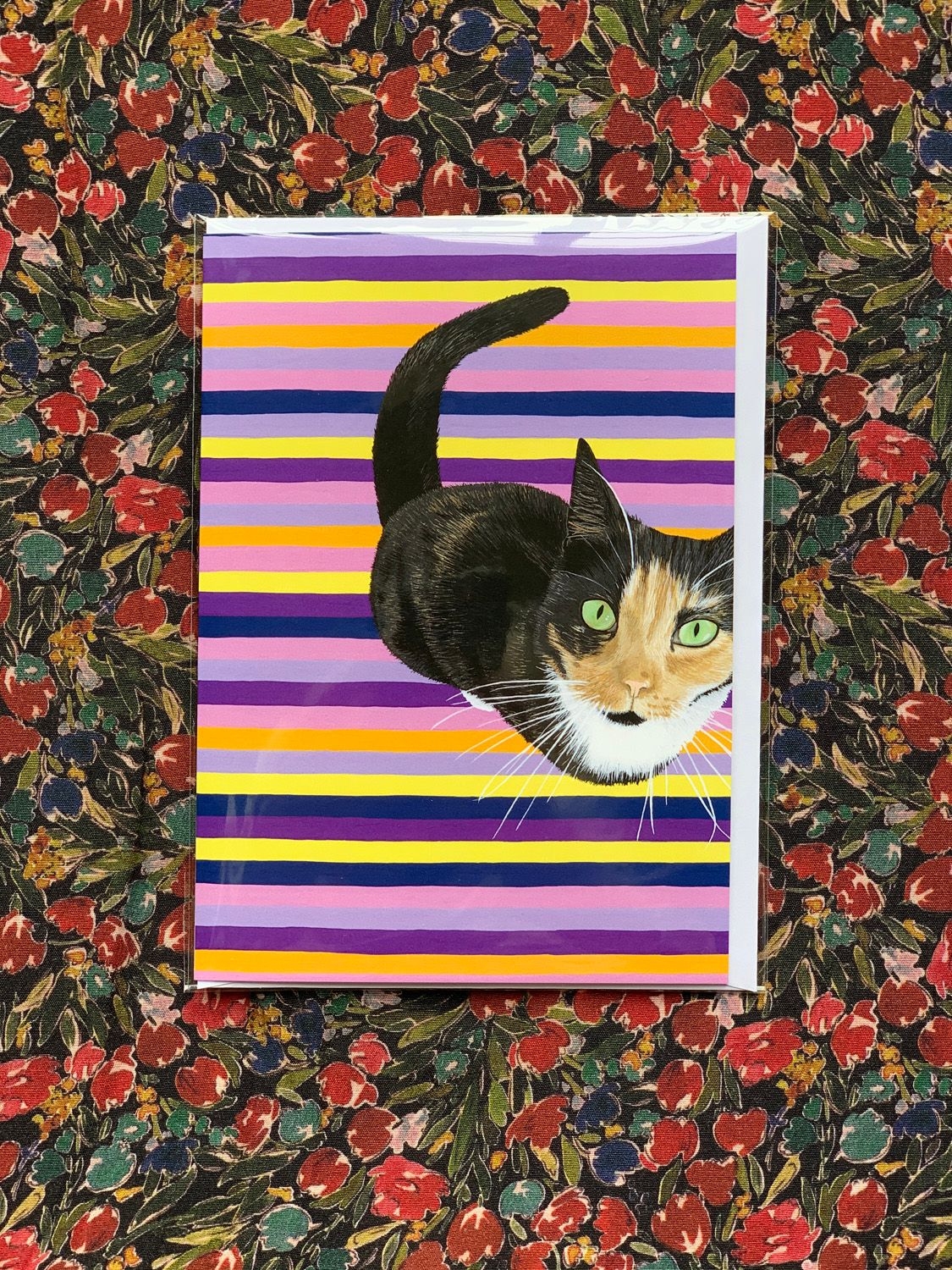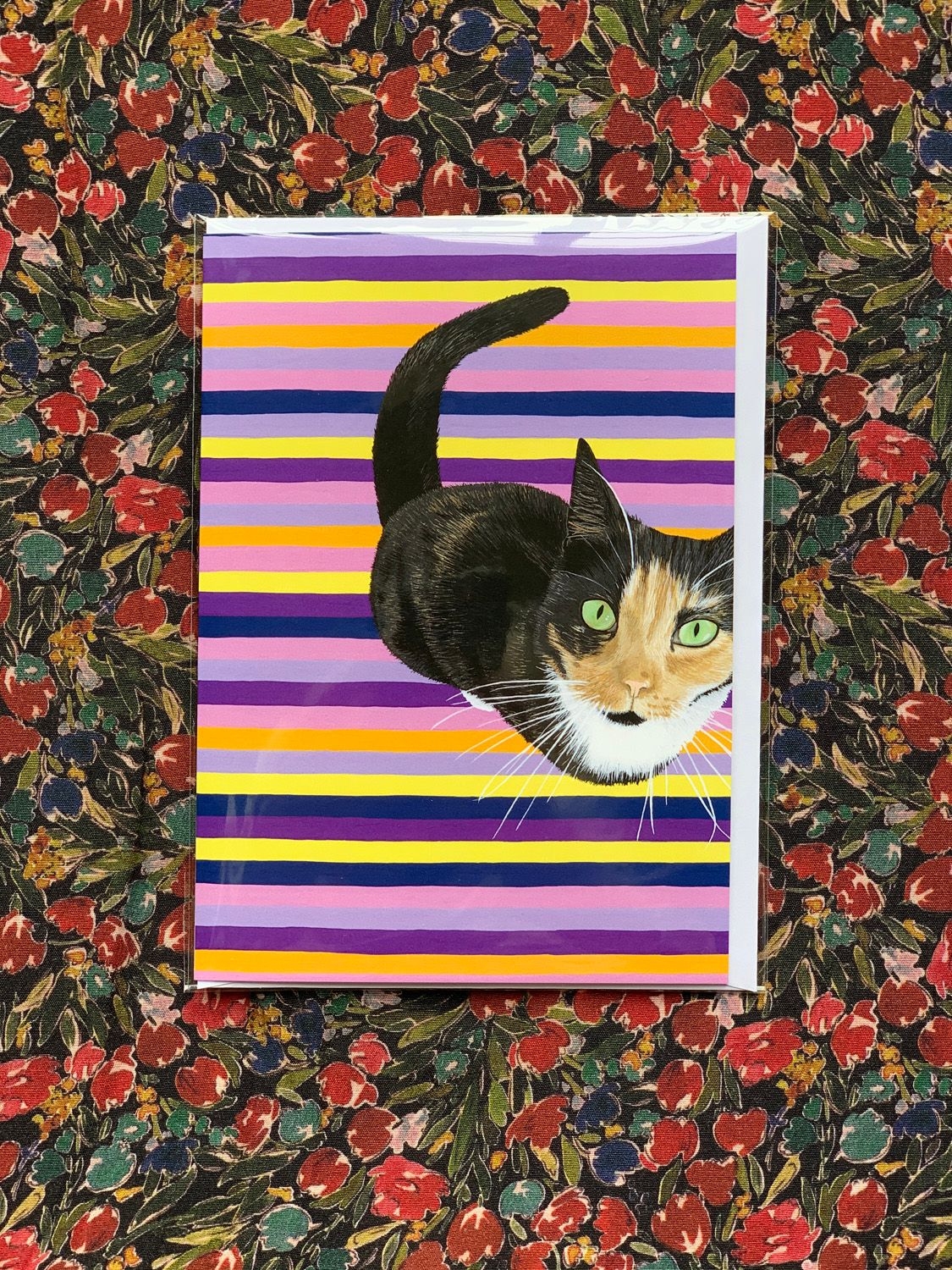 Greeting Card - 'Rosie'
by Daisy Carrick-Smith
Product Details:
This greeting card –featuring an artwork from an ongoing 'Cats on Stripes' series– makes the perfect card for family, friends and feline fanatics.
Pricing:
For 6 cards or fewer, they are priced at £3 each, with an additional £3 postage applied at checkout. For quantities over 6, they are priced at £2.50 each, and will include free postage. Any card orders made with artwork purchases will have free postage, and be shipped with the artwork. Discounts will be applied automatically at checkout. These greeting cards are available for wholesale, if you would like to know more, please email, hello@arcipluvia.co.uk.
Alternative Sleeve Option:
All greeting cards are packaged in an industrially bio-degradable sleeve, however there is an alternative eco-craft compostable sleeve option, sealed with a compostable sticker, available upon request. This option is fully compostable, and is suitable for home and industrial composting. If you would prefer this option, please email your request and order number to hello@arcipluvia.com, or use the contact form, straight after purchase, and they will be packaged accordingly. Please note, that although the compostable sleeves are relatively sturdy, they are more fragile than their industrially bio-degradable counterpart, being made of corn/potato starch. To maximise their shelf life, you should avoid exposure to humidity, excessive heat, moisture and light.